Chronic Venous Insufficiency
---
Vein Specialists of the Carolinas
"All We Do Is Veins, All Day Every Day."
What Is Chronic Venous Insufficiency (CVI)?
The cause of CVI is

Venous Hypertension

. The pressure inside the veins is too high.

This is from reflux or outflow blockage.

The venous blood is not healthy oxygenated and nutrient rich blood. It is the "used blood", carrying waste products of cellular metabolism, like the sewer system of the body. When the sewer backs up things are not good.

The leg may have the same heaviness, aching, tiredness, restlessness and cramping as with all vein problems.

We call it CVI when there are more abnormalities than just spider veins and varicose veins. Swelling is the minimum additional finding.

Varicose and spider veins may or may not be present. People get CVI without ever having varicose veins
What Does Chronic Venous Insufficiency (CVI) Look Like?
The leg is usually swollen. Sometimes the swelling goes above the knee.

The skin may have a brown discoloration as if it were coffee stained. This happens on the inner lower leg first then may expand to the whole leg below the knee. It virtually never goes above the knee. It is called

hemosiderin.
There can be redness and

inflammation

which looks like an infection. It is not usually associated with a fever or chills and does not continue to spread up the leg. Many doctors will treat this with antibiotics. They do not usually help.
The skin may get hard and contracted around the lower leg such that the leg looks like an

inverted champagne bottle.

Large Thick waxy flakes may develop,

dermatoliposclerosis.

There can be areas of whitish scarring called

atrophy blanche.
Minor trauma to this skin can cause a wound that will not heal or takes a very long time to heal. This is known as

venous leg ulcer.

CVI will not reverse itself and will only worsen over time unless it is treated.
Treating Chronic Venous Insufficiency (CVI)
Treatment centers on getting the leg to empty properly.

Emptying the leg can be accomplished by elevating the legs or squeezing them with a compression garment.

Many Procedures to stop back flow from broken valves or to relieve blockage are now readily available.

(See Vein Procedures)

Most can be done in an office setting with local anesthesia.

Some of the more major procedures on the deep veins of the pelvis may require anesthesia as an outpatient.
Hours
8:00am - 4:30pm
NOTE:
Modified hours 1 week/each month:
First week of the month with a Tuesday: 8:00am-5:30pm Mon.-Thurs and Friday: 8:00am-Noon
15825 Ballantyne Medical Place,
Ste. 240
Charlotte, North Carolina 28277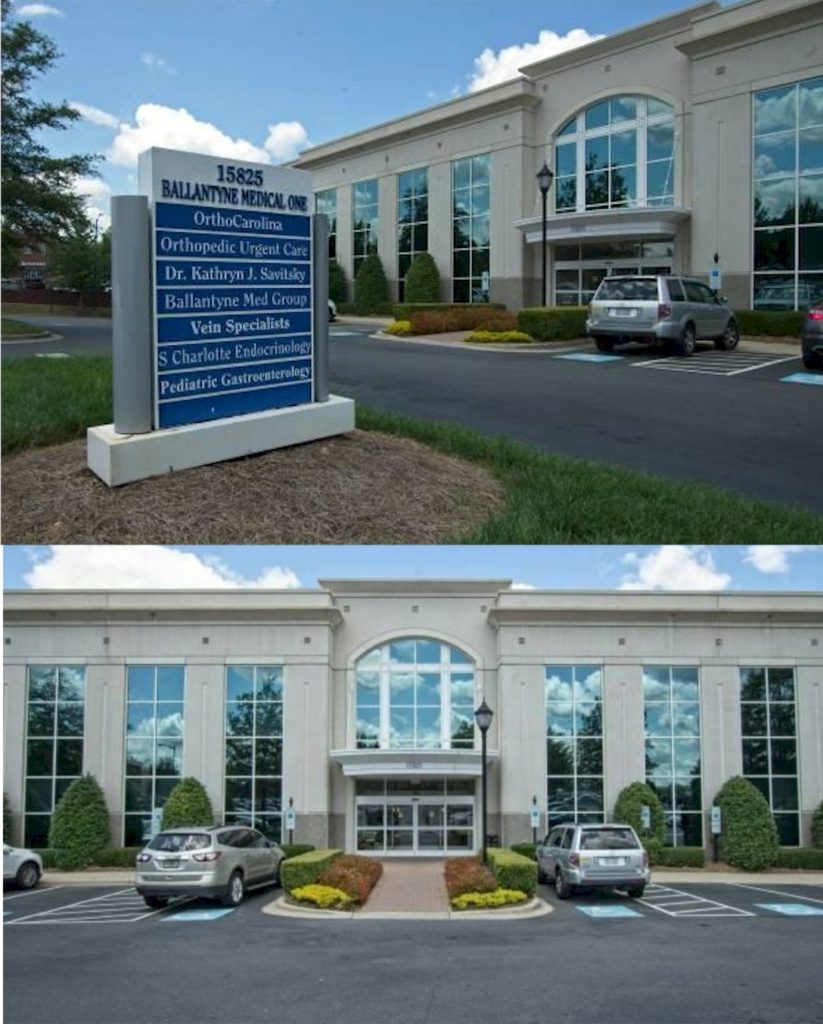 Hours
8:00am - 4:30pm
NOTE:
Modified hours 1 week/each month:
First week of the month with a Tuesday: 8:00am-5:30pm Mon.-Thurs and Friday: 8:00am-Noon
860 Summit Crossing Place,
Ste. 120
Gastonia, North Carolina 28054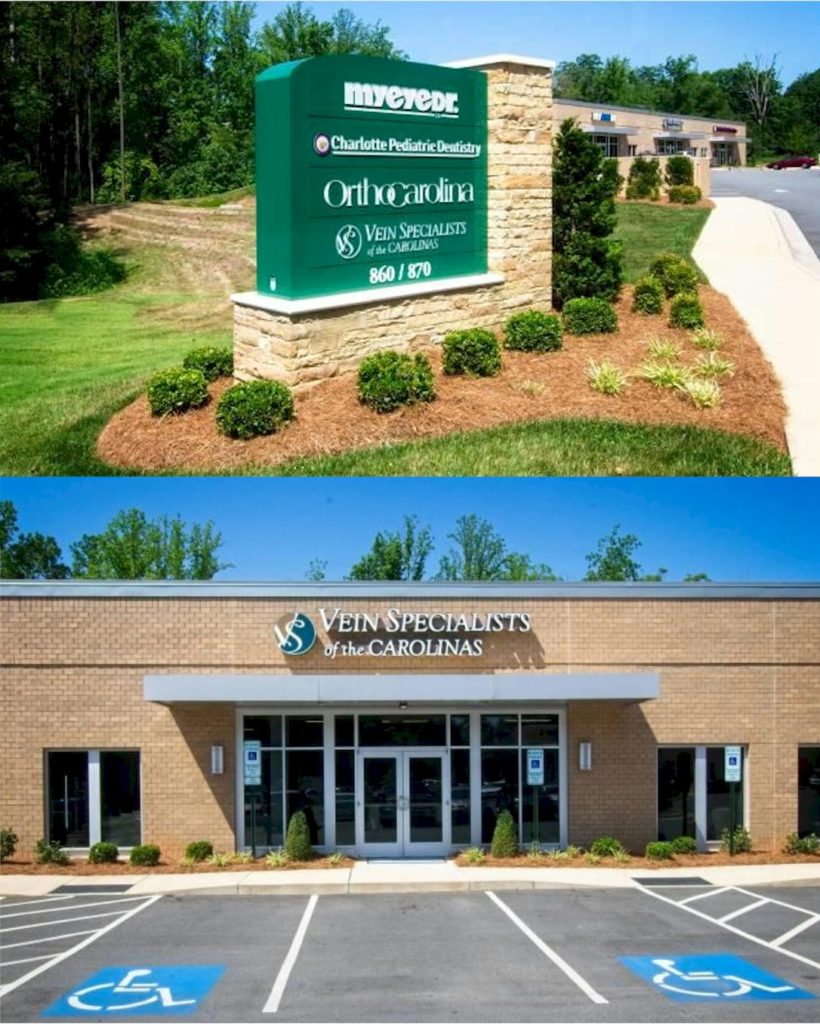 © Copyright 2021 Vein Specialists of the Carolinas | Developed By Website and Social Media Solutions